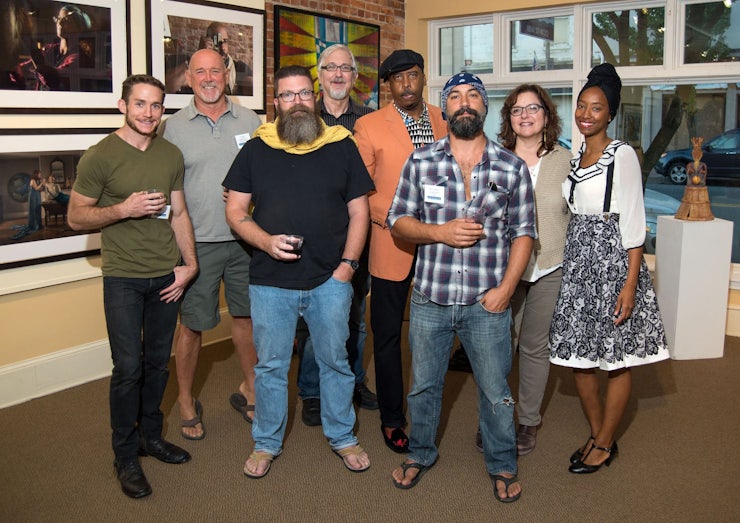 Some of us from the Clique Exhibit last Friday, Sept 16, 2016.
Taken place at the Riverfront Renaissance Center For The Arts in Millville, NJ.

Thanks to Steve Jasiecki/ArtC for these photos. If you missed the opening the exhibit will be at the RRCA in Millville until Oct 13.
More photos from event can be found here.