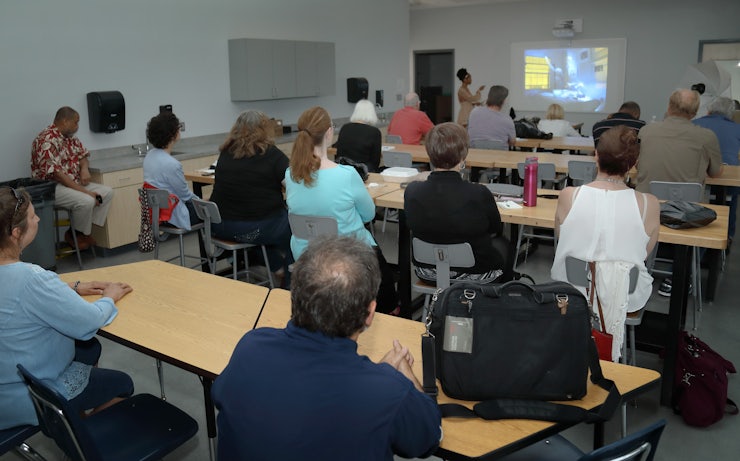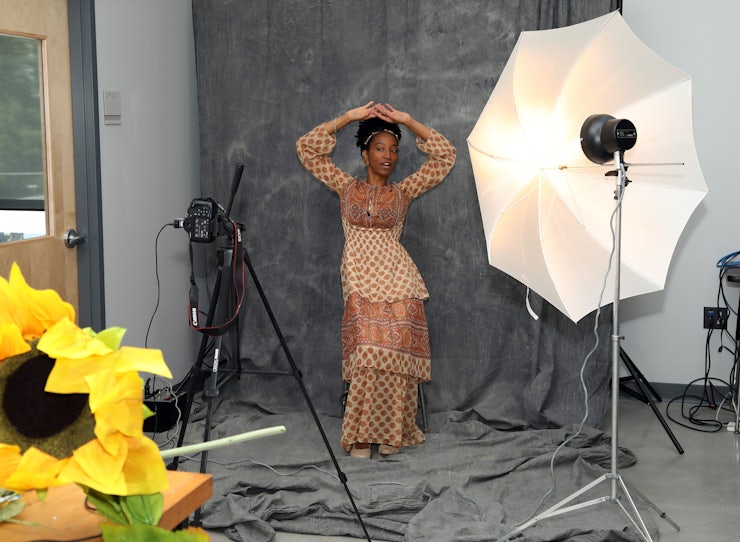 Ha! Talk about stepping outside of my comfort zone! The strangest thing was doing this in front of an audience when I'm usually all alone creating my self-portraits. I really enjoyed teaching and sharing my creative process with everyone who came to the class.
Thank you, Bill, for capturing these photos!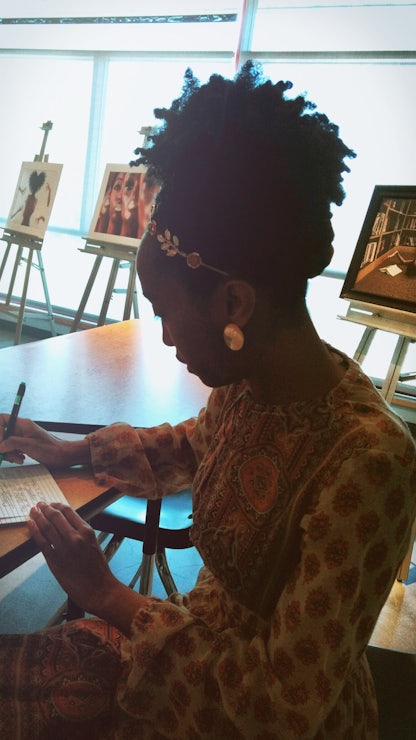 Photo by Jeff Davis.
On July 14, 2017, I was invited to talk about the art of self-portraiture and share my own creations with Millville Arts District at The Cumberland County Innovation & Arts Center. Thanks to the staff, everyone who came to my class, participated in the photo exercise and shared valuable information regarding photography protection rights. (Photos above by Bill Horin of ArtC)
Above are a few photos from the event. Renaissance Riverfront Center for The Arts Above.
Pictured above with at The Renaissance Riverfront Center for The Arts at our photo exhibit. Work is on display and for sale unti July 16, 2017.
Contact me @ ndavisphoto@yahoo.com or the art gallery to purchase my work.
Renaissance Riverfront Art Gallery - (856) 327-4500
Location: 22 N High St, Millville, NJ 08332
website: rrcarts.com