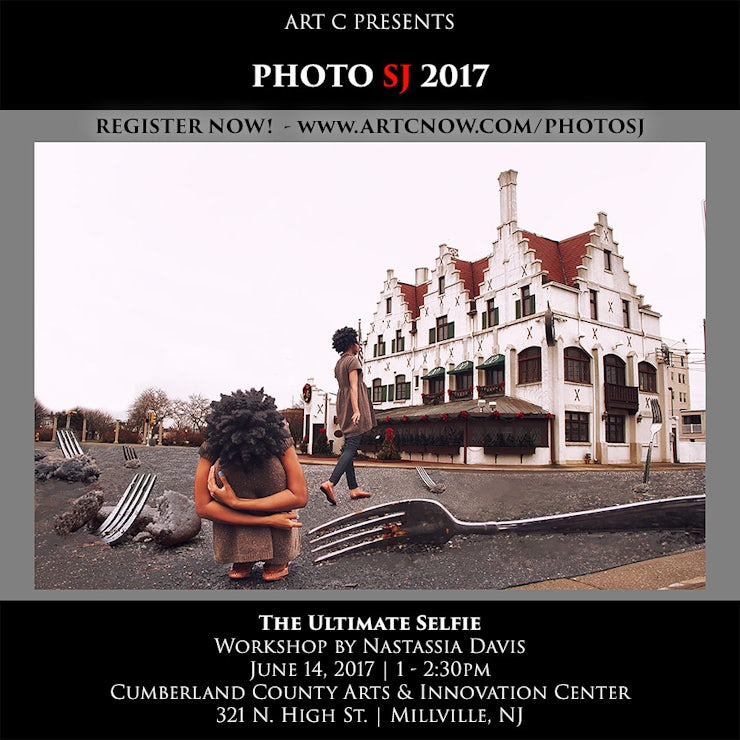 Self-portraiture has always been one of the most exciting areas of the fine arts, mastered by artists like, Van Gogh, Cindy Sherman, Carrie Mae Weems and Frida Khalo --- just to name a few.
I'm offering valuable details into my own creative process and a behind the scenes peek into my conceptual digital photography world! Whether you're an amateur, pro, student or enthusiasts, this class will inspire you to pick up your digital camera and have fun making art.
Plus, a LIVE photo-shoot session will be happening, too!
Purchase tickets to my class today at www.artcnow.com/photosj.
Looking forward to seeing you on June 14 in Millville, NJ!