On April 6, 2016, one of my favorite Atlantic City people passed away. She was 93 years old. Blessed to have spent special moments in 2015 with Mrs. Greene, I'd like to share these treasures now. Thank you Mrs. Greene for your grace, elegance and leadership through the years. My sincere condolences and prayers to the family.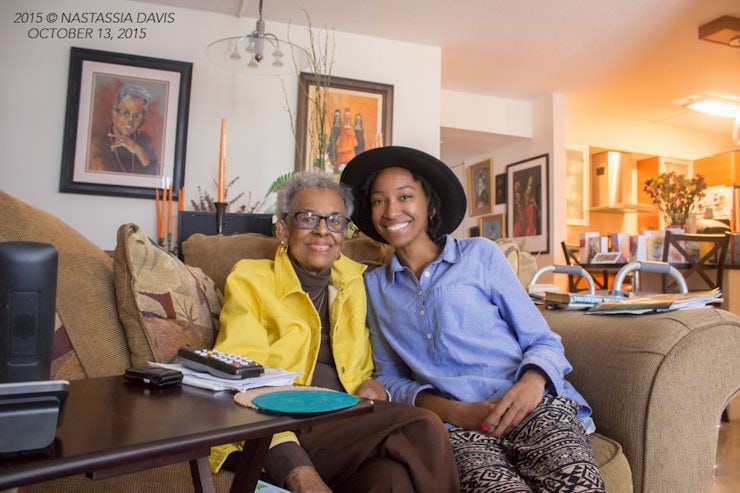 Photographed together after our interview at her apartment in October of 2015.
VIDEO (Short Interview - 4 MINUTES LONG)
**********
Photographed below at The Noyes Arts Garage at Chicken Bone Beach Exhibit in Atlantic City on January 13, 2015. Mrs. Edythe Greene. An Atlantic City gem holds a photo of a tiger. Her husband, Mr. Ralph Greene, who passed away some years ago and who I vividly remember from Sunday school, could always be heard shouting, "Hey Tiger!" as he greeted church members. So, here she is holding a picture of a tiger close to her heart. She's 92 years old, without a cane and still mingling at events! And looking great!! I pray I look as good as Mrs. Greene when I reach her golden age. God bless her.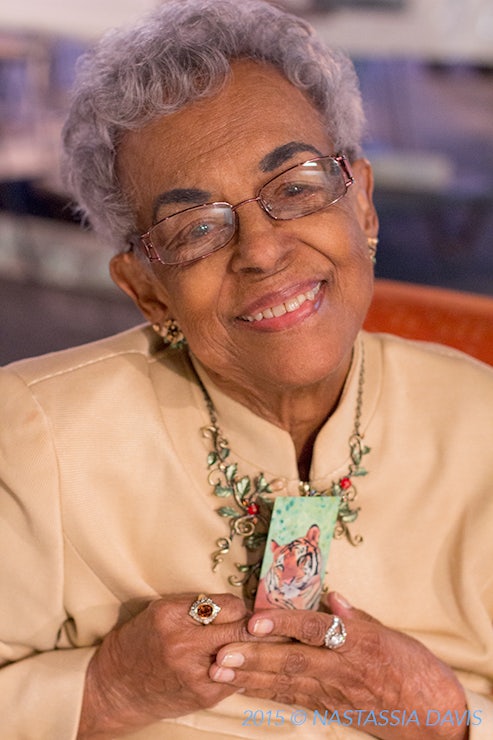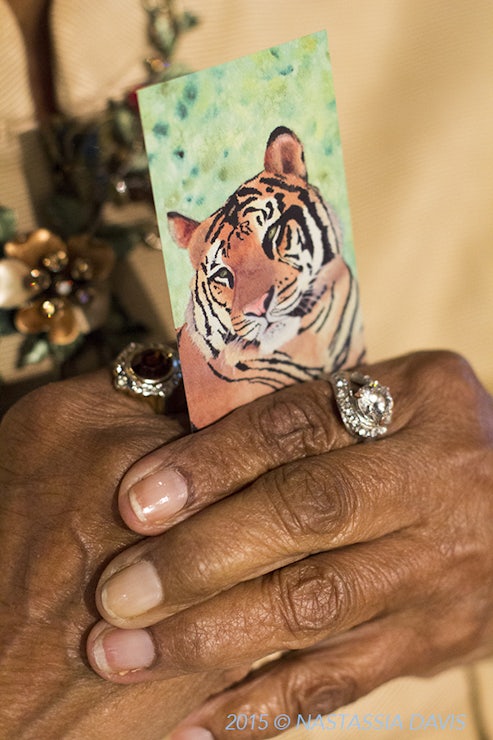 Mom's purchased original Artwork from "Edie Greene" in 2012.